Globalization, Internationalization, Localization and Translation
The world of global business requires unique language and culture-specific expertise. Globalizing offers personalized, cutting-edge project management for your translation needs in each of these categories.
Globalization:
expertise beyond the written word
We aim to bring out the global potential of our clients by integrating their domestic business vision with international goals. Globalizing supports these business decisions with our geospecific expertise in both language and culture. Your marketing message needs to resonate with the intended demographic. This requires more than a simple translation. We offer cultural experts who tailor your message to the target market.
Internationalization:
prepping your product for localization
When you have a website or software that requires localization, you need assurance that new content can be seamlessly incorporated without any glitches or delay. Globalizing offers the technical and linguistic knowledge vital to streamlining the localization process, which saves you time and money. We work with a local game company that has experience in prepping software for localization and integrating translated text into the final product.
Localization:
linguistic and cultural adaptation of your product
Introducing a product into a new country demands specific requirements. Globalizing first adapts the language to the specific country and updates the text with the proper format for dates, measurements, currency, etc. We also address other cultural sensitivities that may arise, such as nationalistic slogans or country names that may offend certain customers. Experts that specialize in your target market's language and culture perform this linguistic analysis.
Translation:
high-quality linguistic accuracy
Globalizing draws its translators from many fields, such as law, finance, marketing, engineering, and medicine. Our dedicated teams of translators and proofers use the latest CAT (computer-assisted translation) tools in order to provide high quality translations with a short turn around. We work in cooperation with our clients to make sure terms are a consistent and accurate reflection of the source text. We offer services for all major language pairs, including Russian and Asian languages.
About us
Trust
Many companies move into the global market in order to maximize their growth potential. Unforeseen linguistic and cultural issues can arise when making this international shift. You might need to have a table of contents from your company's website translated into Arabic from French. We can assure that your message stays consistent and the technology is supported when the source language uses a script written right to left.
The Globalizing infrastructure works with whatever format you have: in-store signage, internal training manuals, website content, print catalogs, software, and more. We deliver turnkey digital or print content that can be used as a stand-alone product or offer you long-term support that provides seamless updates at regular intervals.
Globalizing has a talented team of desktop publishers able to extract text and re-import into multiple formats, such as FrameMaker, QuarkXPress, CAD and others. We also offer layout adaption for translated texts.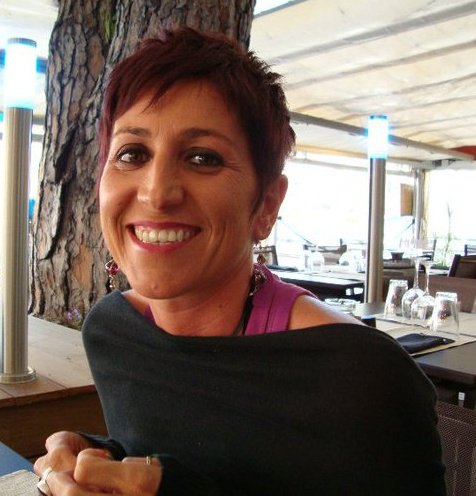 Elisa Rossini
Founder and CEO
Services
What we do
 Software and website localization and translation
 Project management and coordination for short- or long-term projects
 Linguistic and cultural analysis of international marketing campaigns
 Technical translations in all sectors
 Professional desktop publishing
 Validation of translated terminology
 Certified and/or notarized translations
 Proofreading and editing

Sectors
Industrial and Consumer Goods

Law

Marketing

Healthcare

Finance

Information Technology
Why Globalizing?
Project Management
Globalizing assigns a specific manager who makes your project a priority. Working as an integral link between the client and translation team, the project manager ensures the timeliness and accuracy at every step and offers creative and smart solutions.
Expertise
We select our technology and translation specialists through a detailed process of interviews and exams. You can be confident that providers at the top of their fields handle your project.
Details
We offer thorough quality assurance of the final product, while meeting the deadlines you demand.
Technology
Our translators use the latest CAT (computer-assisted translation) tools to ensure accuracy and a quick turn around.
Assistance
We provide online and telephone assistance for your project Monday through Friday, from 8:00 to 18:00.
What sets Globalizing apart?
Have you ever outsourced to a vendor who promises accuracy and a quick response time only to find that the project gets bogged down as the deadline approaches? Or, have you ever needed to share vital information with a vendor only to find that you can't reach a member of the team? At Globalizing we guarantee both the accuracy of our translations and the availability of your project manager. We strive to create a long-term partnership with you, so we provide a project manager who offers frequent updates and smart solutions that you can rely on. Do you need a quick turn around? Do you require an addition or change of focus mid-project? We can work with whatever you bring to the table for a highly competitive price. Our managers remain in constant contact with the translation team, who check in their work daily using internal software, so that our managers can reliably update customers with the latest information on their project.
Client list
We have worked both directly and indirectly with clients such as Bulgari, Danfoss, Société Générale, BNP Paribas, Swatch, Fendi, Ambu, Vestas, Renault, Nexen Tire, and Guldmann.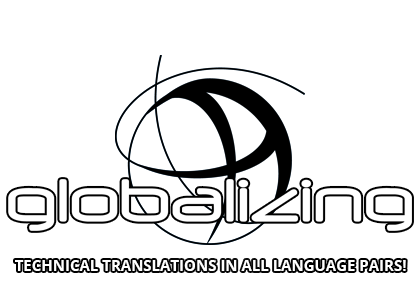 Contact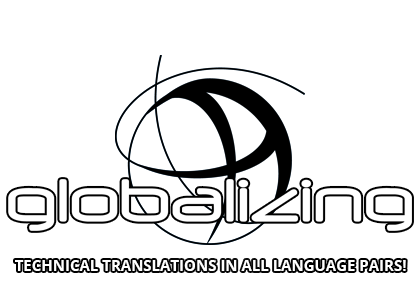 Ask for a free, no-obligation quote!
Phone/Fax: + 39 (035) 657781
Email: info@globalizing.it
Skype: elisa_rossini 

Address: Via Roma, 43 – 24066 Pedrengo (BG) – Italy
P. Iva: 03418880161